Patient Information
We strive to offer exceptional care to our patients both in the Edmonds clinic
and by providing the information you need to make the best decisions.
Dr. Yong and staff are dedicated
to providing you with a pleasant visit and results that you are proud to show off!  Our administrative staff is ready to help you with your questions about scheduling, financial policies and insurance, to make that part of the process as simple as possible.
Below is information regarding some of our most frequently question topics
What to Expect on Your First Visit
Our Financial Policies
Insurance Information
Nitrous Oxide
Infection Control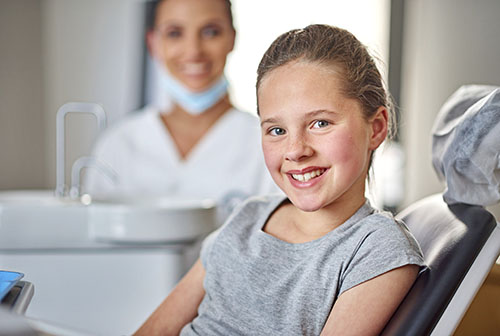 Your First Visit
Your initial appointment will consist of a consultation explaining your diagnosis and treatment options. Occasionally, treatment can be done the same day as the consultation. However, a complex medical history or treatment plan will require an evaluation and a second appointment to provide treatment on another day.
We know that going to the dentist isn't in most people's top ten of fun things to do! So we strive to make your visit as pleasant as possible. Each room has a TV for your veiwing pleasure (and distraction)!  We have blankets and pillows to help ensure you are comfortable in the chair.  And for those who are feeling nervous, we have nitrous (laughing gas) to ease any anxiety you may be having.
Please assist us by providing the following information at the time of your consultation:
– A list of medications you are presently taking.
– If you have dental insurance, please bring your insurance card.
IMPORTANT: A parent or guardian must accompany all patients under 18 at the consultation visit.
Please alert the office if you have a medical condition that may be of concern prior to your appointment, or require medication prior to dental cleanings (i.e. antibiotics, for pre-med).
X-Rays: If your previous dentist has taken x-rays, you may request that they forward them to our office. We can assist you with this process if you like. If additional films are necessary, they can be taken at our facility.
Finally, please print and fill out the new patient information forms and present them to the front desk when you arrive for your first office visit.
Patient Billing
For your convenience we accept Visa, Mastercard, Discover, American Express, and Care Credit. We deliver the finest care at the most reasonable cost to our patients, therefore payment is due at the time service is rendered unless other arrangements have been made in advance. If you have questions regarding your account, please contact us at (425) 744-0598. Many times, a simple telephone call will clear any misunderstandings.
Please remember that you are fully responsible for all fees charged by this office, regardless of your insurance coverage.
We do offer a 4% cash discount, for self pays that are paid in full on day of service with cash or check only.
Insurance Information
We work hand-in-hand with you to maximize your insurance reimbursement for covered procedures. While we work with most insurance companies, we are preferred providers with Delta Dental, Regence, Premera, Cigna, and Assurant.
Custom Dental Care Edmonds is also a preferred provider for Cigna (GEHA).
If you have any problems or questions, please ask us. We can be reached by phone at (425) 744-0598.
Please bring your insurance information with you to your appointment so that we can expedite reimbursement.
Nitrous Oxide (Laughing Gas)
Nitrous oxide is a sweet smelling, non-irritating, colorless gas which you can breathe. It has been the primary means of sedation in dentistry for many years. Nitrous oxide is safe, the patient receives 50-70% oxygen with no less than 30% nitrous oxide.
The patient is able to breathe on their own and remain in control of all bodily functions.
The patient may experience mild amnesia and may fall asleep, not remembering all of what happened during their appointment.
There are many advantages to using nitrous oxide:
The depth of sedation can be altered at any time to increase or decrease sedation.
There is no after effect, such as a "hangover."
Inhalation sedation is safe with no side effects on your heart and lungs, etc.
Inhalation sedation is very effective in minimizing gagging.
It works rapidly as it reaches the brain within 20 seconds. In as little as 2-3 minutes, its relaxation and pain killing properties develop.
Reasons to not use nitrous oxide:
Though there are no major contraindications (besides pregnancy) to using nitrous oxide, you may not want to use it if you have emphysema, exotic chest problems, M.S., a cold, or other difficulties breathing.
You may want to ask your dentist for a "5 minute trial" to see how you feel with this type of sedation method before proceeding.
Infection Control
Infection controls and universal precautions protect clients and staff alike. Everyone benefits from rigorous infection control — you, your dentist, and the dental team. The cornerstone in a good and safe dental practice is the element of trust. You should feel free to discuss this topic with Dr. Yong and receive a straightforward answer.
Dr. Yong and our entire team follow procedures recommended by several federal agencies: the Occupational Safety & Health Administration (OSHA), the Environmental Protection Agency (EPA), and the Centers for Disease Control (CDC). These measures include: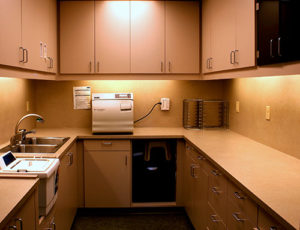 Disinfectant hand soap
Gloves and face masks
Chemical disinfection of counter tops and surfaces
Sterilization of all equipment before every use
Disposable materials
We sterilize all reusable equipment, including dental hand pieces. We use an autoclave, a device that kills bacteria and viruses by steam, heat and pressure.
The best defense against disease is information. The more you know, the better equipped you are to make wise decisions about your health care. Additionally, the more you know about our daily procedures and policies, the more comfortable you will feel.